The number of 4K porn pay sites continues to grow steadily, and the good news for gay porn fans is that there are now over several leading gay studios filming all their content in 4K. Subscribe to two or three of the sites below and you'll be guarenteed at least one new 4K gay porn movie to watch each and every day. I've taken a good look at all of them and here is my ranking list of the five best.
Best Six 4K Gay Porn Sites Quick Ranking List
1 # Gay Room – Great value multi-site gay network with a new 4K video nearly every day.
2 # Pride Studios – Legendary gay porn studio now filming all new movies in ultra-hd.
3 # Next Door Twink – Beautiful twinks in hardcore 4K action.
4 # Boy Fun – Watch American twinks getting banged in 4K.
5 # William Higgins 4K – Real Czech twinks in hardcore gay for pay sex videos.
6 # Men POV – Gay pov site that works really well in 4K.
1 # Gay Room – Huge Multi 4K Gay Porn Network
A massive network of 4K gay porn sites under one roof, Gay Room calls itself the world's best gay porn site, and it might very well be true. Fourteen gay porn sites for less than $10 a month, many of them filming in 4K, means that this is one of the best value subscriptions you can take out for ultra-hd gay content.
Big Dicks Give The Best Orgasms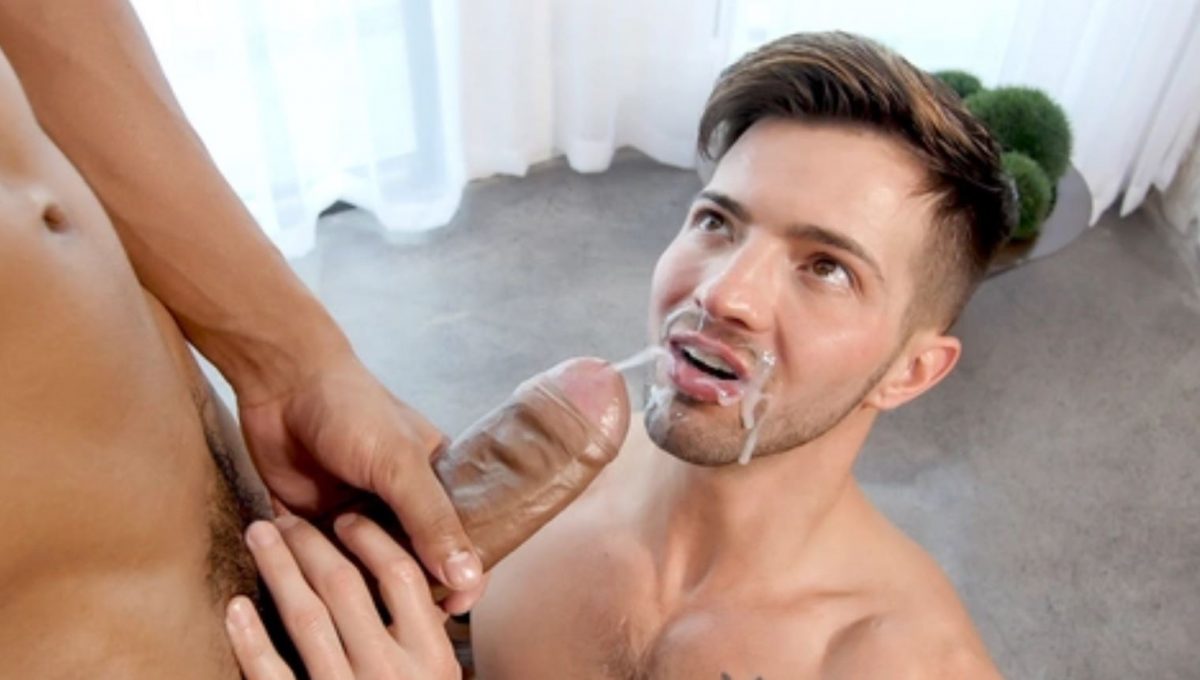 Watch the Full Movie in 4K at Gay Room
2 # Pride Studios – Long Running Gay Studio Now In 4K
The team behind Pride Studios – Falcon – have been arguably the biggest gay porn brand in the world since the 1970's. They're still here, and now this legendary and massive studio are filming their hardcore gay sex videos in 4K ultra-hd. Two or three new full length videos, with engaging storylines and featuring the biggest names in gay porn, every week – all in beautifully shot 4K. A must join site for 4K gay porn fans.
Two good looking gay men get hot and steamy in the sauna room
Watch the Full Movie in 4K at Falcon Studios
3 # Next Door Twink – 4K twink porn with gay teen boys
Also made by the famous Falcon company, this site releases one new full length 4K twink movie a week. Lots of outdoor sunny scenes featuring mainly barely legal American teen twinks, enjoying fucking in such beautiful locations while filmed expertly in perfect ultra-hd 4K.
Nude Oil Painting Leads To Gay Twink Sex
Watch the Full Movie in 4K at Next Door Twink
4 # Boy Fun – Ultra-HD Bareback Twink Videos
Four new ultra-hd porn 4K movies every week featuring some of the hottest twink talent in America. A huge and well-respected site that has been in business for twenty years and that switched to filming in incredible 4K resolution several years ago. You certainly wont be missing a single detail of these young studs naked bodies as they fuck each other raw hard in the ass! The site might get older, but the twinks certainly don't! 😉
Inexperienced 18 Year Old Twink In 4K Ultra-HD Gay Porn Action
Watch the Full Movie in 4K at Boy Fun
Already one of the biggest and longest running gay pay sites, William Higgins became the first gay site to switch to 4K several years ago and so now has a huge archive of hardcore and solo 4K gay videos. William Higgins has always been famous for the quality of the filming, and in 4K ultra-hd the action looks amazing. Features mainly young straight Czech guys coaxed into doing gay for pay, sometimes solo masturbation on the bed, but also hardcore raw gay sex with other straight dudes. The fact that these young Czech guys are doing it for money is proven by the fact that the site is actually blocked in the Czech Republic at the request of the actors. They don't want their girlfriends knowing that they got fucked in the ass on 4K video for cash!
Czech MMA Stars Lose Control Of Penis Position
Watch the Full Movie in 4K at William Higgins
6 # Men POV – 4K Gay Sex in POV Format
A POV Gay site with the action filmed from the point of view of one of the actors, usually doing most of the fucking. Only recently switching to 4K filming. The combination of POV and 4K makes you almost feel that you are the lucky guy fucking the horny twink on the bed!
Running Buddies
Watch the Full Movie in 4K at Men POV