It's again time to update the top blowjob machine list, with the addition of the exciting 'Kiiroo PowerBlow' that can turn any male masturbator into a blowjob machine.
The Top Ten Blowjob Machines In 2023
An innovative and sophisticated device that screws into the end of Kiiroo male masturbators – such as the powerful KEON – and turns them into blowjob machines. Kiiroo also claim that the device can work with a large number of masturbators from other brands, including Fleshlight.
The famous Autoblow evolved into the Autoblow AI, claimed as the first ever blowjob machine powered by artificial intelligence. Last year it had another major upgrade, with the 'machine' working a lot more smoothly, quietly, and with an adjustable grip to get the tightness just right. But the real killer feature of the Autoblow AI+ is it now connects to the Internet via a smartphone app, meaning both that it's hands free (voice controlled) and can be used as a remote sex toy for long distance lovers.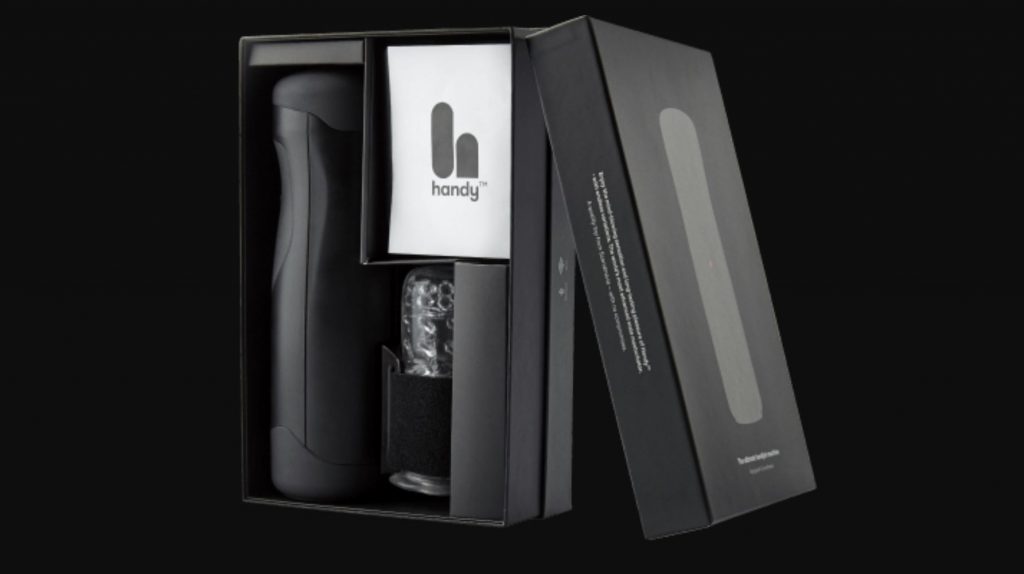 The Handy has been described as "everything the Autoblow should have been but wasn't" (before the recent Autoblow AI+ upgrade). An innovative and ingeniously designed toy that like most of the other top blowjob machines here, stands on its own as an automatic sucker or as a remote sex toy for virtual blowjobs with long distance partners, webcam girls, or in virtual reality porn. Both speed of strokes (1 – 10 per second) and length (0-4.3″) can easily be adjusted at the touch of a button.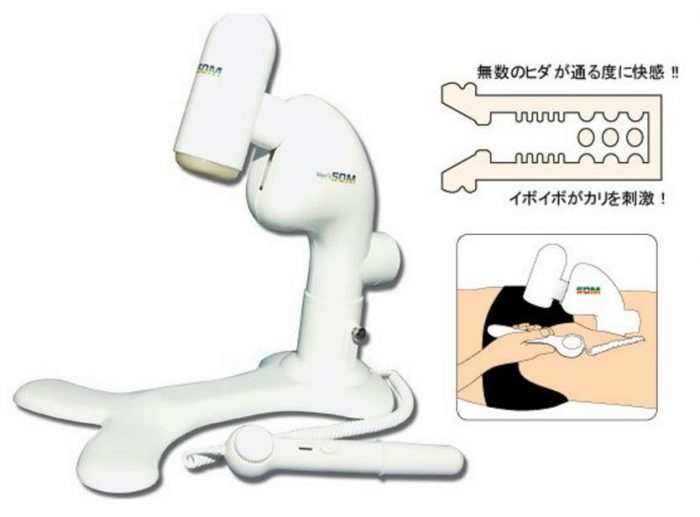 The legendary blowjob machine from Japan that had few rivals for years. Unparalleled at the time of its release, it has a speed of up to 180 sucking motions a minute. Still a crazy sucking machine, it has been reduced in price recently to just $370.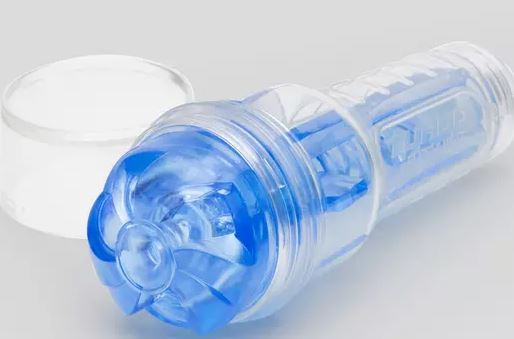 Fleshlight's best attempte at a blowjob immitator yet, the Thrust has 3 points of entry to mimic a mouth. The luxuriously textured sleeve is transparent, so you can see what is happening to your cock, as well as your own ejaculation!
6 # Blowmotion Suction Vibrating – $149 at Lovehoney
The most sophisticated of the masturbators in the specialist blowjob toy range of Blowmotion. This cock sucking device has 3 different suction modes, as well as vibration and speed settings.
One of the best value and most sophisticated Chinese made blowjob toys on the market in 2023, this is great value if you are looking for something more than a realistic blowjob imitator. Although a 'sucking toy', this Sohimi masturbator rotates in either direction with 5 different settings, and 10 different vibration modes.
Smaller than its big brother, yet scarcely less powerful. The clever design of the SOM compact blowjob machine lets you hold it in your hand as it sucks you off or place it on any flat surface for hands free masturbation. The Puchi SOM Compact is still one of the top selling sex machine in Japan, and like its brother, has had its price reduced in view of its age.
Lovehoney's latest and best attempt to make a realistic oral sex toy for men. The Hot Shot's smooth silicone material completely swallows your penis head and stimulates it with both pulses and vibrations, as well as a small suction effect. More of a male vibrator than a genuine blowjob machine, but still a great toy to consider.
Powerful vibrating blowjob toy, but like the other Blowmotion product on this list, it is not an automatic sucking machine. You still have to slide the device up and down your dick to get the sucking sensation.