It's again time to update the top blowjob machine list, with the addition of the exciting 'Autoblow AI+' now with Internent connection, and turning it into a true virtual blowjob machine.
The famous Autoblow evolved into the Autoblow AI, claimed as the first ever blowjob machine powered by artificial intelligence. Now it's had another major upgrade, with the 'machine' working a lot more smoothly, quietly, and with an adjustable grip to get the tightness just right. But the real killer feature of the Autoblow AI+ is it now connects to the Internet via a smartphone app, meaning both that it's hands free (voice controlled) and can be used as a remote sex toy for long distance lovers.
The flagship mid-range priced interactive male haptic stroker from Kiiroo contains 3 bullet vibrators that can be patterned to consecutively buzz up and down the shaft of your cock alongside the exquisite masturbation sleeve, resulting a very realistic blowjob experience that some would say is better than the real thing! The TITAN comes with three different sleeves for masturbation variety. Like all Kiiroo masturbators, this cutting edge sex toy can be synched with porn (including VR porn) or for remote sex with a partner or webcam girl. But even just as a stand alone sex toy, it's possibly the best value blowjob machine you can buy today.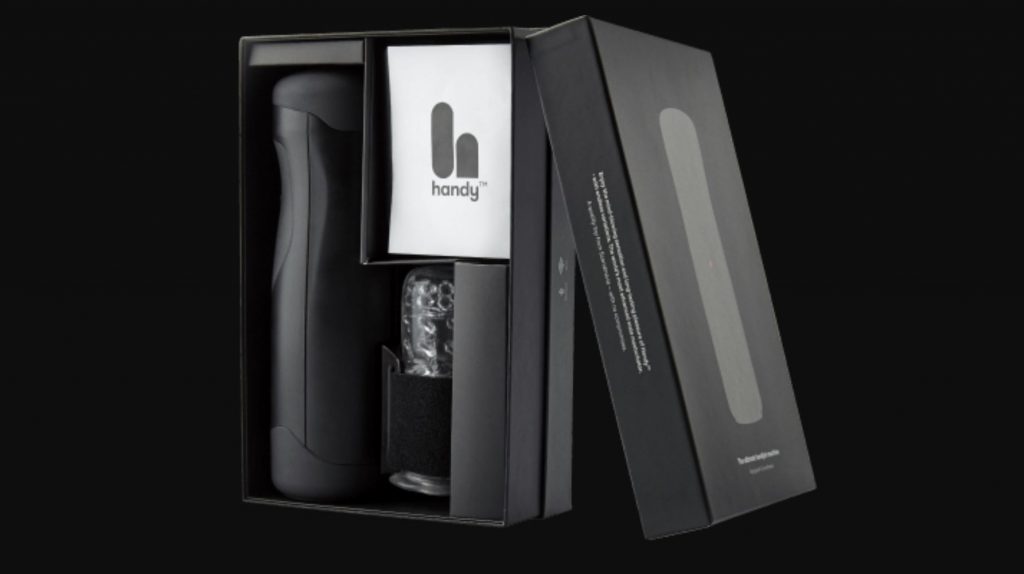 The Handy has been described as 'everything the Autoblow should have been but wasn't'. An innovative and ingeniously designed toy that like all the other top five blowjob machines here, stands on its own as an automatic sucker or as a remote sex toy for virtual blowjobs with long distance partners, webcam girls, or in virtual reality porn. Both speed of strokes (1 – 10 per second) and length (0-4.3″) can easily be adjusted at the touch of a button.
Cutting edge haptic sucking toy that can be controlled via an app on your smartphone…or somebody else's for remote virtual sex! 360 degree contractions result in a realistic blowjob experience, that can be complemented by 7 different patterns of vibrations.
The latest interactive haptic masturbator from Kiiroo and perhaps there best blowjob machine to date. With a sleeve made from patented RealFeel skin, the toy is capable of up to 230 strokes a minute. Can be used as a solo automatic blowjob masturbator, as a remote sex toy with a partner or webcam model, or synched with hundreds of virtual reality porn videos.
One of the most interesting blowjob machines on this list, and arguably the most sophisticated male sex toy in the world. The latest version of Kiiroo's Onyx male masturbator is (like the original) a haptic sex toy that can be used with pre-recorded porn, including VR porn (and including blowjob scenes!), and even with live webcam performers or with your partner or long distance lover who has the female version (the Peral haptic vibrator). It can also be used as a standalone toy/automatic blowjob machine too.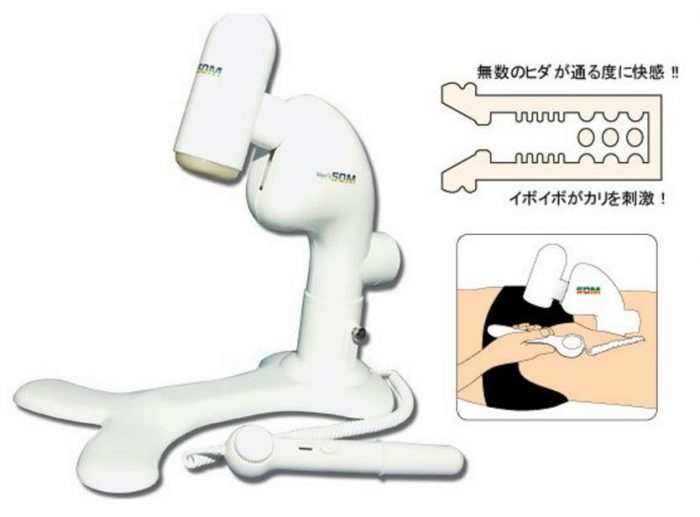 The legendary blowjob machine from Japan that had few rivals until recently. Unparalleled at the time of its release, it has a speed of up to 180 sucking motions a minute. It is, however, still hugely expensive, especially considering cheaper toys can do even more.
The latest haptic masturbator from leading remote sex toy brand Lovense manages to combine simplicity and portability with several advanced features. The toy is self-heating, allowing you to feel the warmth of a woman's mouth deliciously enveloping your penis. It also has a 'depth sensor', which allows the toy to understand where your penis is in its sleeve, and adjust the pressure accordingly. But the biggest win for VR porn fans is that the Lovense Calor comes compatible out of the box with over 650 videos at leading site SexLikeReal, meaning endless virtual blowjobs from hundreds of different girls.
One of the best value and most sophisticated Chinese made blowjob machines on the market in 2022. Uses vacuum pressure to create the sucking effect, with three different levels of suction power. There are also 7 different vibration settings to accompany the blowjob sensations. The textured inner sleeve has been designed to replicate the swallowing process of the human mouth. It also comes with a one click high intensity 'climax mode' for when the edging is over and you're close to shooting your load.
Smaller than its big brother, yet scarcely less powerful. The clever design of the SOM compact blowjob machine lets you hold it in your hand as it sucks you off or place it on any flat surface for hands free masturbation. The Puchi SOM Compact is currently the top selling sex machine in Japan.
Also consider….
One of an exciting new range of 'Blowmotion' automatic masturbators, this is the purest 'blowjob machine' of them. 3 powerful suction patterns that can be enhanced by a variety of vibrations. You can also manually alter the suction at the touch of a button.
Lovehoney's latest and best attempt to make a realistic oral sex toy for men. The Hot Shot's smooth silicone material completely swallows your penis head and stimulates it with both pulses and vibrations, as well as a small suction effect. More of a male vibrator than a genuine blowjob machine, but still a great toy to consider.